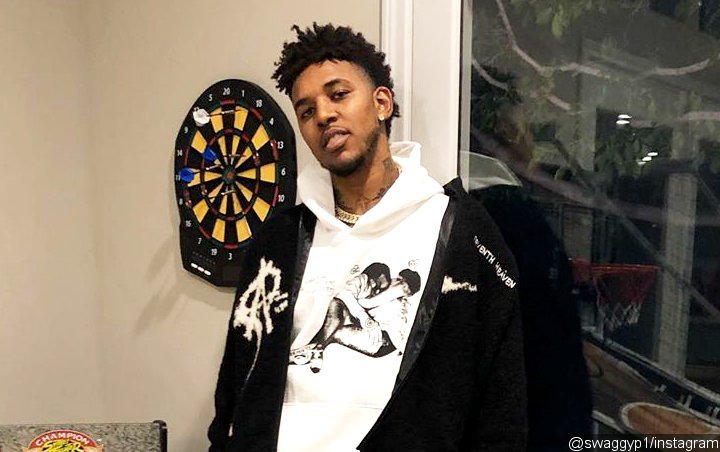 Instagram
The former Denver Nuggets star is accused of stealing a man's phone and striking him in the genitals at a popular L.A. car wash.
AceShowbiz – After losing his job, Nick Young got himself into trouble with the law. The 33-year-old professional basketball player is currently under investigation for alleged robbery. He is accused of stealing a man's phone and striking the man in his testicles, TMZ reports.
According to the site, the whole thing went down earlier this month as the LAPD received a call on January 4 from a man claiming to be the victim. The man reported that he was assaulted by the former Denver Nuggets star when he tried to take his photo at a popular L.A. car wash.
Law enforcement sources say Nick a.k.a. Swaggy P didn't want to be photographed and the guy, who does not appear to be a paparazzo, acknowledged it, but he snapped a picture anyway. This apparently set Nick's blood boiling as he later confronted the fan, fired off "a nut shot" and took his phone.
No arrests have been made so far, while Nick has not made an official statement regarding the incident. He appeared to play down the allegations as he tweeted, "Wow," seemingly in response to the news.
Wow

— Nick Young (@NickSwagyPYoung) January 10, 2019
Report of the alleged assault comes just days after Nick was waived by the Denver Nuggets on December 30, only 20 days after he signed with the team. It's understandable that he's still upset and disappointed by the team's decision, but that doesn't justify his alleged violent act to the said fan.
It's not the first time Nick had a brush with the law. In August of last year, he was arrested for obstruction of justice following an alleged confrontation with police during a routine traffic stop. Previously in 2016, he was sued for allegedly assaulting a man during a pickup basketball game outside of a church in Southern California. He has not been proven guilty in both cases, though.
Source :Aceshowbiz