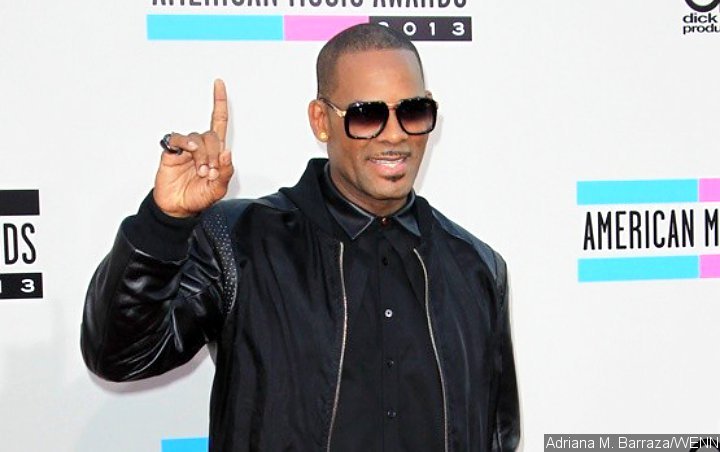 WENN/Adriana M. Barraza
Chicago cops reportedly met with the 'Ignition (Remix)' hitmaker at V75 Nightclub where his 52nd birthday celebration was held after receiving a call from a person about the warrant.
AceShowbiz – Police were reportedly called to R. Kelly's birthday party in Chicago in the early hours of Thursday morning (January 10).
The "Ignition (Remix)" hitmaker turned 52 on Tuesday and celebrated his birthday by partying at V75 Nightclub in Chicago, Illinois on Wednesday, seemingly brushing aside the controversy that's been surrounding him for the past week following the broadcast of Lifetime docuseries "Surviving R. Kelly", in which his alleged victims came forward with claims of sexual abuse against him.
However, his night was interrupted by the arrival of police officers, who were reportedly responding to a call from a person who told them Kelly was at the venue and there was a warrant out for his arrest.
Law enforcement sources have confirmed to TMZ.com that they did go to the club and make contact with the R&B singer, but once they determined there wasn't actually a warrant out for his arrest they let him go about his business.
It is unclear if the caller was pulling a prank or if they genuinely believed there was a warrant.
Video taken from the party shows Kelly, dressed in a beige coat, sunglasses and red baseball cap, belting out the opening of his 2003 song "Bump N' Grind" surrounded by screaming fans, before telling the crowd, "It's my motherf**king birthday and I don't give a f**k what's going on tonight."
The celebration comes days after Cook County State's Attorney Kim Foxx in Illinois made a public plea urging Kelly's alleged sexual abuse victims to come forward, shortly after authorities in Georgia opened a formal investigation into the claims. Kelly allegedly had bases for his "sex cult" in both states.
He has denied all allegations, while his lawyer Steve Greenberg told the Associated Press they are just "another round of stories" being used to "fill reality TV time."
Source :Aceshowbiz