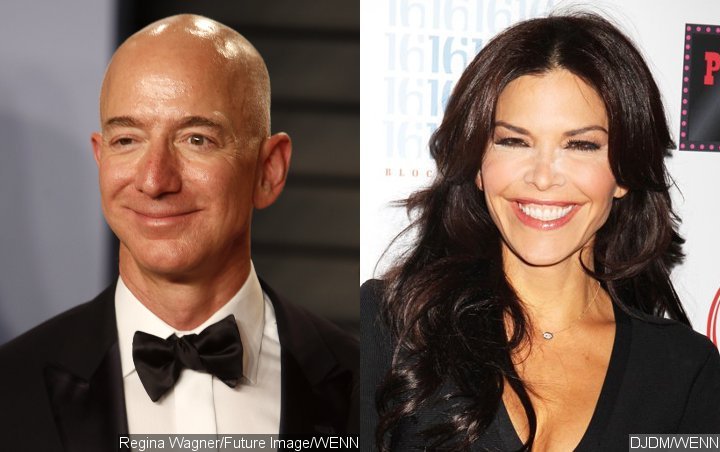 WENN/Regina Wagner
The billionaire allegedly also sent the former news anchor a message which read, 'I want to smell you, I want to breathe you in. I want to hold you tight.'
AceShowbiz – More details regarding Jeff Bezos' cheating allegations have surfaced online following his and wife Mackenzie's divorce announcement. One day after it was reported that the CEO of Amazon had an affair with Lauren Sanchez, the National Enquirer (via Radar Online) has released purported texts between the pair.
According to the publication, the texts date back to last April, long before Jeef announced his split from his wife of 25 years. In one message, he reportedly wrote, "I love you, alive girl. I will show you with my body, and my lips and my eyes very soon." Another exchange from May showed him expressing his thirst for the former news anchor. "I want to smell you, I want to breathe you in. I want to hold you tight. …I want to kiss your lips…I love you. I am in love with you," he said.
Not only racy messages, but Jeff also reportedly sent Lauren a slew of lewd pictures of himself. The National Enquirer noted that the pictures "are so shocking" they "dare not print them," but reported that several pictures showed the billionaire posing with his shirt off in front of the mirror. Another featured him grinning with a towel wrapped around his wait. He also sent Lauren a close-up picture of his penis that "is too explicit to describe in details."
In one message allegedly sent in June 2018, Jeff attached a shirtless image of himself and told his alleged mistress, "You know what I want? I want to get a little drunk with you tonight. Not falling down. Just a little drunk. I want to talk to you and plan with you. Listen and laugh … I basically WANT TO BE WITH YOU!!! Then I want to fall asleep with you and wake up tomorrow and read the paper with you and have coffee with you."
Jeff's team did not immediately respond to request for comments.
Jeff announced his divorce from Mackenzie on January 9, writing, "As our family and close friends know, after a long period of loving exploration and trial separation, we have decided to divorce and continue our shared lives as friends. We fell incredibly lucky to have found each other and deeply grateful for everyone one of the years we have been married to each other."
Source :Aceshowbiz