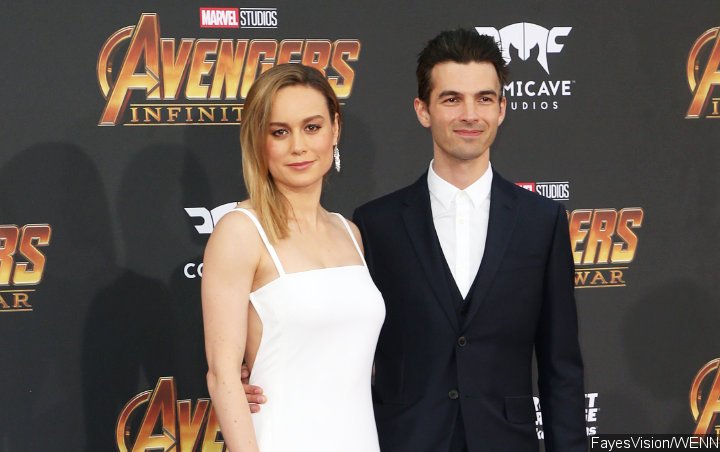 WENN/FayesVision
The 'Captain Marvel' actress and the Phantom Planet lead singer were last seen attending a public event together in April 2018.
AceShowbiz – Along with her rising popularity due to her role in an upcoming Marvel movie, Brie Larson is taking a major step back in her love life. The Academy Award-winning actress has broken up with fiance Alex Greenwald after dating for over five years and almost three years of engagement.
"They have taken a step back from their engagement for the time being but they remain close," a source tells PEOPLE. There's no word on the reason behind their separation, but multiple sites have confirmed the breakup report.
The pair got engaged in March 2016 during a trip to Tokyo. Though she preferred to keep her relationship private, they often hit the red carpet of Hollywood events together as a couple. She also wasn't shy to give a shout-out to her then-boyfriend when she won an Oscar for Best Actress in 2016. "My real partner, Alex Greenwald, I love you," the "Room" star said onstage at the time.
In the same year, the 29-year-old actress also gushed about the rocker at the Screen Actors Guild Awards. She told Entertainment Tonight, "He's the other half of the equation – how can you explain support? I mean, it goes beyond anything. He's just my person, he's my best friend."
She went on raving about Alex in a 2017 interview with USA Today. "I don't think I could do any of this without my person," she told the site. "It's a safe place to be unsafe. I can go out in the world and I can take risks and I can push myself to the limit, and then there's that core that knows me and no matter how far I go, I'm still the same when I come back. That's a really valuable thing."
They made their last red carpet appearance together at the "Avengers: Infinity War" premiere in April. The last picture Brie shared of her fiance was in November, showing her resting her head on Alex's shoulder as they sat comfortably on a couch. Quoting Emily Bronte, the "Captain Marvel" star wrote in the caption, "Happiness quite unshared can scarcely be called happiness; it has no taste."
Source :Aceshowbiz