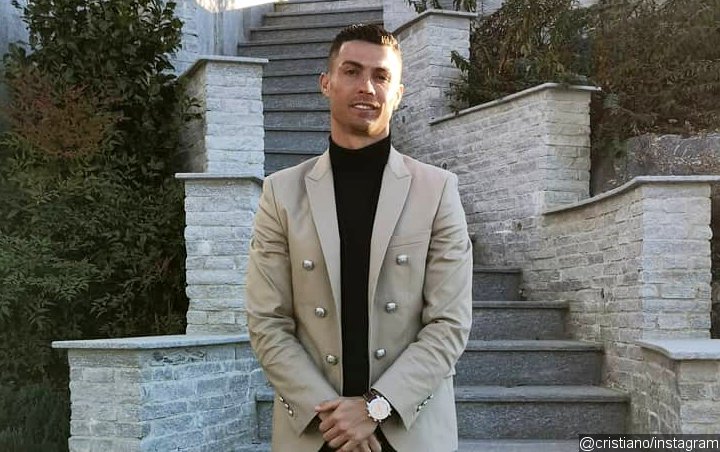 Instagram
After Las Vegas Metropolitan Police Department spokesperson confirms such request has been made, Peter S. Christiansen responds by insisting that it was standard procedure.
AceShowbiz – Soccer superstar Cristiano Ronaldo has been asked to provide a DNA sample to Las Vegas police investigating a rape allegation against him.
Kathryn Mayorga is suing the 33-year-old Juventus forward accusing him of attacking her in a penthouse suite at a Sin City hotel in June 2009. Her legal claim has prompted detectives to open a rape investigation into the sportsman. Ronaldo denies her allegations, claiming their encounter was consensual.
Laura Meltzer, a spokesperson for the Las Vegas Metropolitan Police Department (LVMPD), confirmed to Sky News that a request had been made, saying, "The LVMPD is taking the same steps in this case as in any other sexual assault to facilitate the collection of DNA evidence."
According to The Wall Street Journal, a warrant requesting the five-time Ballon d'Or winner's DNA was sent to the court system in Italy, where he plays with Juventus. Ronaldo's lawyer Peter S. Christiansen has also confirmed the request but insisted it was standard procedure.
"Mr Ronaldo has always maintained, as he does today, that what occurred in Las Vegas in 2009 was consensual in nature, so it is not surprising that DNA would be present, nor that the police would make this very standard request as part of their investigation," he told BBC Sport.
The investigation was launched following the alleged rape on June 13, 2009, but was closed after the victim did not provide detectives with the location of the incident or suspect description. Officers reopened the probe days before Mayorga filed a civil lawsuit in September (2018). She is seeking to void a $375,000 (£276,000) settlement and non-disclosure agreement she claims to have signed following their encounter.
Ronaldo's accuser opened up about her allegations in an interview with Germany's Der Spiegel magazine, in which she said she met the Portuguese star in Las Vegas' Rain nightclub and was invited back to his penthouse in the nearby Palms Place Hotel. Mayorga alleges he forced her to have sex with him in a bathroom after she had turned down his attempted advances. She claims the #MeToo anti-sexual harasment movement inspired her to sue the star. He has previously dismissed the allegations as "fake news."
Source :Aceshowbiz