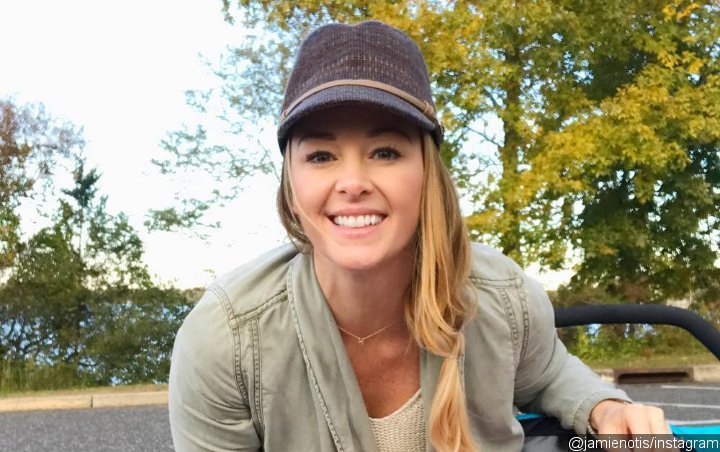 Instagram
The television personality takes to Instagram to detail her miscarriage, alongside a picture of herself lying in bed with her daughter, Henley Grace.
AceShowbiz – Just one month ago, Jamie Otis gleefully announced that she was expecting her second child with husband Doug Hehner. But now the television personality is forced to bid goodbye to her unborn baby because she suffered miscarriage just ten weeks into pregnancy.
The "Married at First Sight" star shared the heartbreaking news on Instagram on Friday, January 11. Alongside a picture of her lying in bed with her 16-month-old daughter, Henley Grace, she expressed how "devastated" she was by the news and thankfulness for having the little girl and her husband by her side.
"We've had a 'failed miscarriage.' Our baby formed and there was an amniotic sac, but while the amniotic sac continued to grow the baby stopped at some point," she detailed, explaining that the couple was given three option about how to proceed. "1) Wait for my body to miscarry our baby naturally. 2) Go to the hospital and have a D&C. 3) Take medication to help my body miscarry quicker."
Otis went on saying that she didn't want to do the second option and initially wanted to wait for her body to miscarriage naturally. However, since it's unknown how long it will take and there's a small risk of infection, she said that she would "take the medicine and hope and pray it works so I don't have to have a D&C."
Thanking her followers for the continuous support, she said, "You guys are the most amazing community of women & men here on Instagram & social media and I hope you know how much we appreciate you all. We are so blessed to have such amazing Frans. We love you guys."
Otis concluded her lengthy caption, "Spending the rest of the day in bed thanking God from the bottom. of.my.heart for our rainbow baby @henleygracehehner. Feeling so blessed to have her to hold while my heart aches."
This marks her second miscarriage in four months. Back in September, she revealed that she'd had an early miscarriage due to a chemical pregnancy, shortly after she shared a photo of positive pregnancy test.
Source :Aceshowbiz