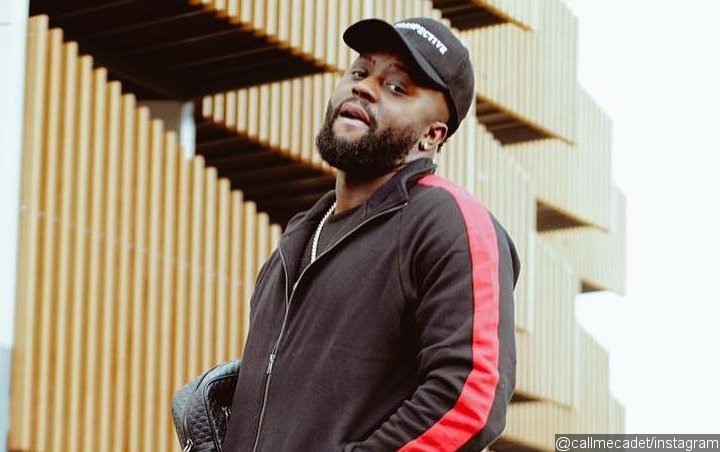 Instagram
A statement by the 'Advice' MC's management uncovers that the 28-year-old was on his way to Keele University in Staffordshire, England for a performance when the accident that took his life occurred.
AceShowbiz – Rapper Cadet has died in a car crash.
The 28-year-old British rapper was a passenger in a taxi, and on his way to a gig in Staffordshire, England, when the crash happened, according a statement by his management to BBC Radio 1.
Cadet's family also shared the news on his official Instagram account.
"We the family of Blaine Cameron Johnson otherwise known as Cadet (Underrated Legend) would like to share the sad news that during the early hours of 9th February 2019 he passed away," they wrote.
He was on his way to Keele University where he was due to perform.
My life will never be the same again. I love you and will forever miss you. I cant believe it. I am heartbroken. Rest in peace cuz. You finally started getting the recognition you deserved. Im so proud of you. My left lung. Im devestated and broken right now 😪💔 pic.twitter.com/125pWPMzO1

— TALLY (@kreptplaydirty) 9 February 2019
The drivers of both vehicles – a 36-year-old man from Stoke-on-Trent and a 22-year-old man from Crewe – have been taken to hospital with serious injuries, police confirmed.
Waking up to the terrible news that Cadet has passed away. I can't believe it. Such a talent, and a lovely guy, always smiling, infectious energy. My thoughts are with his family, and close friends at this time. 🙏🏽

— Grime Kids OUT NOW (@DJTarget) 9 February 2019
Cadet's cousin Krept led the tributes online, saying he was "heartbroken," while DJ Target shared that Cadet was "a talent, and a lovely guy, always smiling, infectious energy."
Source :Aceshowbiz